A new 4-week series helping students find their identity in Christ. 

Students often struggle with their identity. Who am I? What gives me purpose and meaning? Why am I here on earth? What gives me a feeling of importance?
There seems to be endless options to search for these answers.
Use this series to help students know deep in their hearts that their true identity is found in Jesus!

This series, like most of our resources, is only available as a download.

One Year Youth Curriculum, Volume 3
This series is one of many included in the One Year Youth Curriculum, Volume 3. Save 78% on one year of teaching curriculum for youth ministry.
Or you can purchase this series individually here.

Series Overview

Lesson 1: Known, Loved...His 
Big Idea: The God who created the universe knows and loves us deeply, and we are His.
Bible: Ephesians 1:4; Ephesians 1:5; John 10:27-29; Psalm 139:13-14; and more.

Lesson 2: An Adopted Child of God 
Big Idea: When we surrender our lives to Jesus, we receive a new identity as children of God!
Bible: John 1:12; Romans 8:15; Galatians 3:26-28; Ephesians 2:19; and more.

Lesson 3: Forgiven & Changed
Big Idea: When we become God's children, we are forgiven, changed from the inside out, and we forgive. 
Bible:  John 3:16; Ephesians 1:5-7; Romans 6:6; Romans 15:7; and more.

Lesson 4: Those Who Hope 
Big Idea: With our identity in Christ, we bring hope and light into a dark world. 
Bible: Ephesians 2:8; Ephesians 5:8; 1 John 1:5; 1 Peter 2:9; 1 Peter 3:15; and more.

What's Included?
Series artwork for promotional purposes (cover slide, blank text slide and social media)

Lessons in both Word & PDF format – edit as needed and easily share with volunteers

Fun opening games

Creative, relevant teachings

Engaging small group discussion questions
Customer Reviews
08/02/2023
Jan E.

United States
Used for VBS
I taught our youth class for VBS and have to get my own literature. My theme for the week was learning how we should see ourselves as a child of God. I was still looking for teaching aids when I found the Identity literature. It was perfect and fit my theme. Definitely a God moment when I received the email about your new series. Would highly recommend it.
03/06/2023
JOHN V.

Canada
Identity: New 4-Week Series
HAVE NOT OPENED IT. GIVE US SOME TIME THIS TOO MUCH HELPFUL INVOLVEMENT.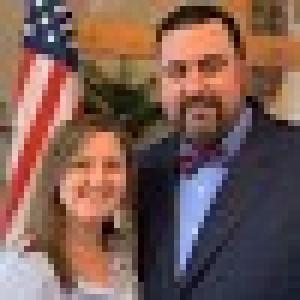 JJ
03/01/2023
Jessica J.

United States
Identity
This has been a great resource for our team!